Wall Mount Auto Toothpaste Dispenser and Toothbrush Holder
Regular price
Sale price
$25.95 USD
Unit price
per
Sale
Sold out
You no longer have to deal with toothpaste going all over the place, over the cap, the sink, the mirror, etc., dried up toothpaste that gives a messy and unpleasant look to your bathroom, especially if you have kids. Now with our Automatic Toothpaste Dispenser, you and your kids will get the right amount every single time.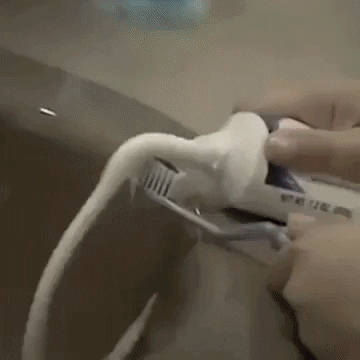 Your kids will no longer go through a tube of toothpaste in a couple of weeks, which adds up over time. Make it easier and mess-free for your kids to brush their teeth every day. 
Features:
Suitable for: up to 5 adults and children, comes with 4 cups, and 5 slots for toothbrushes, and two slots for two kinds of toothpaste

Clean and Hygienic: protects the toothbrushes and toothpaste from dust and drying up with contact with air and germs
Automatic Dispensing: The dispenser squeezes the perfect amount each time, preventing waste of toothpaste which adds up over time, especially with children
Super strong adhesion: comes with a strong mounting mechanism that ensures that it does not fall
Removable & easy to clean: easy to dispense toothpaste, easy to disassemble and clean, no tidy or contaminated after long-term use.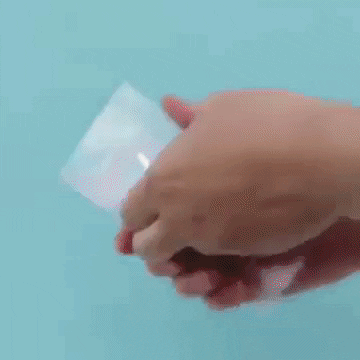 How to Install:
Clean and dry the place where you want to install;

Peel off the adhesive pad and mount it onto the wall or mirror (please install the toothpaste after the dispenser is mounted for 24 hours.);

Load the toothpaste tube into the pump and make sure it is installed well and not wobbly;

Place toothbrushes and other accessories;

Please try to push several times during the first use.
Package Includes:
1 x Adhesive Pad;
1 x Auto Dispenser;
4 x Cups.
Our Guarantee

We fundamentally believe you will be thrilled with the products you purchase from us. We understand, however, that sometimes a product may not be what you expected it to be, in that unlikely event, we have a30 days money-back guarantee. Also, all of our products are backed with a 1-year warranty. Just contact us and we will make it right.
Shipping

All items sold at Bell-Vee ship within 2-5 business days and are delivered in 5-20 business days depending on your country. Learn more.
Return policy

You can return an item you bought from Bell-Vee within 30 calendar days after the day you received it. Read more about our return policy.